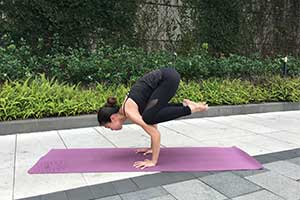 Anna'a yoga journey began as a form of physical exercise. As time goes by she experiences not only the physical benefits that yoga brings about, but also the feeling of serenity and groundedness whenever she steps on the yoga mat. Asana, pranayama and meditation practice cultivates her self-consciousness and prepares her to explore yoga further off the yoga mat. She believes if we bring the awareness and mindfulness in our yoga practice to our daily living, we can live our lives with love and compassion.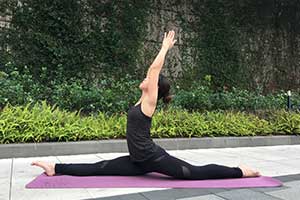 Anna completed her teacher training with Paul Dallaghan of Centred Yoga. Her teaching emphasises the correct alignment of each yoga pose. She believes yoga is for everyone and could cater the needs of each individual by structuring classes in accordance with their body conditions and to provide modifications whenever appropriate.
Yoga practice has been a blessing in Anna's life. She would like to share the benefits that she has experienced with her students and to inspire them to live the art of yoga on and off the mat and, at the same time, to continue growing and evolving with them.