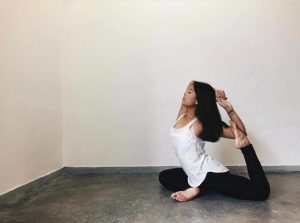 Born and raised in Toronto, Canada, Bernice started yoga at the tender age of 15. Once she stepped on the mat, she knew she has found home. She received her 200 RYT from Yoganath here in Hong Kong in 2015 and began her teaching journey ever since. With a more mellow approach to yoga, Bernice focuses on the breath and the intention we bring into our practice.
She desires to share the benefits of yoga; she teaches private classes and sees student's development physically, mentally and emotionally.  "The first step one usually notices is physical well-being with consistent practice of yoga", Bernice encourages her students to continue to find balance, concentration and be present.
She has a natural flair to connect with people and her intention is to positively influence people around through living the peace of yoga on and off the mat. Personally she loves to practice for her own strength, mental focus and flexibly and also loves to slow things down with a deep stretching Yin class.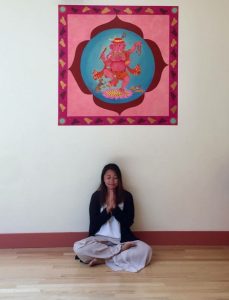 Catering to each individual's needs, Bernice aims to help release the stressors we store in our bodies from our everyday lives. In a fast paced city like Hong Kong, it is vital that we incorporate mindfulness practices into our everyday lives. Through asanas, pranayama and meditation, she hopes to inspire her students to lead a more calm and peaceful state of mind.