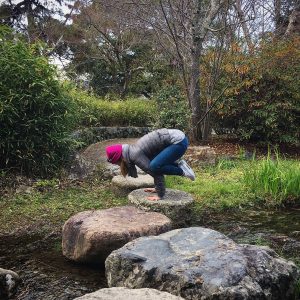 Bertina sees yoga as an opportunity to explore and unveil your true and highest potential, on and off the mat. Too often we forget about the truly extraordinary beings that we are. Bertina believes that the practice of yoga is the perfect way to be reminded of this, and to push us past and exceed our previously set limitations into in an expansive, endless journey of self-discovery. Her love for yoga has guided her on her own path of self-inquiry and has inspired her to share her knowledge of this sacred, traditional practice and to adapt it to be practical and accessible to us in our modern world.
Patanjali's first yoga sutra roughly translates to "Yoga is now". This has been the most resonating aspect of yoga to Bertina, and has remained as an integral part of Bertina's teaching – to do the practice and use it as a means of freeing the mind of its clutter.
Bertina is an avid practitioner and instructor of alignment based yoga, and also instructs Hatha, Yin and Vinyasa Yoga. After completing her 200 hour RYT with Patrick Creelman in January 2015, she has continued her studies, further completing a 500 hour advanced training in May 2017. She felt a new sense of freedom by tuning in to her body, turning her awareness inwards and embracing what was going on inside. As her yoga practice progressed, she embarked on more experience teaching pre and post natal yoga, guiding a student to pay full attention to alignment and action has had an immense effect on her. Bertina fully respects the needs and goals of each of her students to match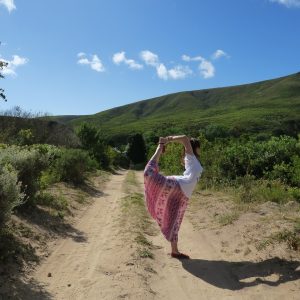 her teaching style to best cater to them. She is conscious and kind with her teachings, only teaching poses that are safe and suitable for each individual. All her classes take on a fun and lighthearted approach to make the experience enjoyable and uplifting.
Bertina believes yoga has given her a perfect balance of understanding of the body, mind and breath. She is always exploring the psychological as well as the physiological benefits of a well rounded yoga practice. She hopes to aid students to bring themselves inwards and notice their own changes and transformation, using the body as a means to connect with the mind; ultimately finding a little peace and centering within.