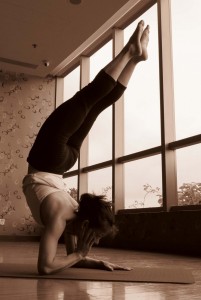 With a background in physical geography, Dorothy turned her pursuits to spirituality and the quest for self-realization after series of life-changing events from self-doubt to personal loss. She first approached yoga at the Brahma Kumaris Raja Yoga Centre in Hong Kong in 2006, where she studied Raja yoga meditation with Jan Moor. She has been a dedicated Ashtanga practitioner for years and is currently practicing the Third Series under great influence of John Scott.
Having learnt different styles of yoga from Forrest, Jivamukti, Iyengar and Ashtanga in particular, She truly believes that the diversity of this tradition ultimately brings us all back to the essence of Yoga – the true, honest learning of our own being, and the relationship between the inner and outer world. After years of traveling and meeting all walks of life, she founded DeeKapha Yoga in 2010 where she aspires to share her knowledge and experience to the expanding yoga community wherever she touches. It was during this transient and demanding period of her "constant on-the-go" life that she learned to make peace with chaos, struggles and changes. In recent years, she has also started to explore Tibetan Buddhism and Zen Buddhism which open a new window of her yoga journey.
Dorothy continues to integrate the Iyengar and Ashtanga spirits into her own practice; and each day with more personal awareness and humility. As the practice grows and becomes more mindful, she opens her heart to re-connect with the subtle energy lost in our egoistic world.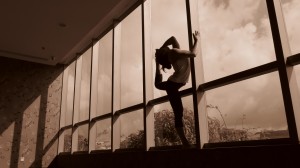 Her classes shed light on body alignments, the synchronization of movements and free breathing, drishti (sight or gaze), as well as mindfulness. She constantly reminds fellow practitioners of the true reason to be on the mat – to feel good about being who we are regardless. The classes are imbued with personal inspiration, awareness of the mind and most importantly laughter and fun. 'I'd like my classes to be an experience beyond the physical and that embraces loving-kindness from within and beyond. To find freshness and newness in our daily practice is to recognize the possibility of transformation within us'.
Practice mantra ~ 'Sthira sukham asanam' (Patanjali's Yoga Sutras 2.46) – Yoga postures in meditation should be steady, stable and with ease.