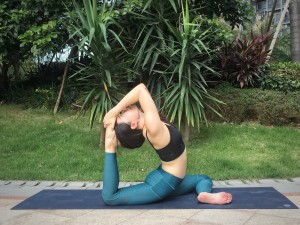 Gabrielle is an Internationally focused yoga teacher from Hong Kong. Her philosophy is yoga helps create positive change and development and is an effective way to ensure a life full of wellness.
Gabrielle has trained under many great teachers around the world both in yoga and related wellness areas. She completed her formal training under Patrick Creelman of Pure Yoga and has been a student under many great teachers including Rinat Perlman and Dario Calvaruso.
Her teaching style is gentle and structured with a strong emphasis on form and posture. In group classes she leads students to a deeper understanding of the different Asanas and sequences. In 1-1 sessions she sees each client as unique and will cater the class to their individual needs.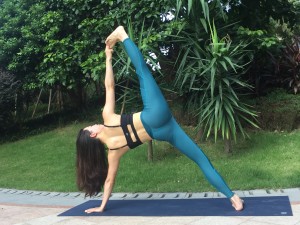 Gabrielle believes that the potential of yoga is far beyond what we are able to do on the mat. In fact, whether or not we can touch our toes with straight legs or stand on our head, does not define how advanced a practitioner we are. Yoga is not only about physical flexibility, but more importantly, about mental flexibility, a conscious shift in perception. If we can carry this mindfulness and loving compassion that we develop on the mat to our daily living, then we are truly practicing the art of yoga.