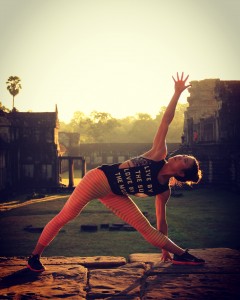 Heather started her yoga journey more than 10 years ago in the UK, little did she know a casual yoga class would eventually lead to a teaching career. Heather continued to be active in tennis, boxing and weight training, which she believed to help relieving stress and coping with the highly stressful & demanding pace of Hong Kong.
Different from all other sports, Heather realized that only Yoga alone has transformed her life on both the physical and mental levels, and most importantly, Yoga has helped her gaining a much more balanced lifestyle.
She felt a new sense of freedom by tuning in to her body, turning her awareness inwards and embracing what was going on inside. As her yoga practice progressed, Heather embarked on a Yoga teacher training with Patrick Creelman in 2015. Heather's teaching has been greatly influenced by her studies and practice with Patrick. His teaching of guiding a student to pay full attention to alignment and action has had an immense effect on her. Heather fully respects the needs and goals of each of her students to match her teaching style to best cater to them. She is conscious and kind with her teachings, only teaching poses that are safe and suitable for each individual. All her classes take on a fun and lighthearted approach to make the experience enjoyable and uplifting.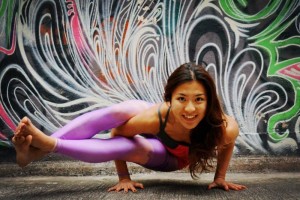 Heather's classes are heart-oriented, energetic, challenging and playful. She strongly believes that through correct alignment of the body, we simultaneously learn to train the mind. The options she offers in class are constructive to all levels. After practice, students will feel more accomplished, satisfied and re-balanced.
Heather believes yoga has given her a perfect balance of understanding of the body, mind and breath. She is always exploring the psychological as well as the physiological benefits of a well rounded yoga practice.