Jessica's yoga journey began in 2005 initially as a substitute for her childhood hobbies of gymnastics and acrobatics, but she quickly fell in love with the practise and realised an eagerness to share this newfound passion while continuing along a path of self-discovery. In 2008, Jessica discovered mindful yoga and has since actively immersed herself in the practise. She completed her 200RYT and advanced teacher training with Briohny Smyth and Dice Iida-Klein in 2014, then took part in the first vinyasa teacher training with Honza and Claudine Lafond of YogaBeyond.
Jessica loves the dynamism of yoga, and how it helps develop a combination of mental and physical strength and flexibility. And beyond the physical aspects of yoga, the immense peace and serenity she feels each time she steps on her yoga mat is definitely a welcome respite, especially in a bustling city like Hong Kong.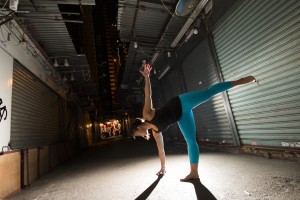 Naturally hypermobile and precisely five feet tall, she has made it her mission to overcome her physical weaknesses and find balance through a strong, powerful yoga practice and hopes to inspire others to discover their potential by becoming the best version of themselves. Jessica's teaching philosophy is heavily influenced by alignment-based vinyasa and combines physical, dynamic sequencing with an approach of introspection and mental clarity. Her classes are all about connecting the breath with the flow, tempering the pose to suit the day, and working hard to meet her student's individual needs.