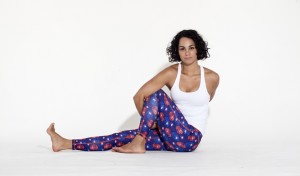 Lindsay started her yoga journey in her native Toronto, Canada over 10 years ago, after spending her childhood and teenage years as a competitive dancer. She immediately connected with it, trying a myriad of styles, until finding her true passion in Vinyasa Flow.
Her approach brings a sense of fun with it, as well as a challenge, but with importance placed on mindfulness and alignment. Lindsay credits her Hong Kong teachers Patrick Creelman and Rinat Perlman with being key to her yogic path, and a great reminder that every good teacher is always, first and foremost, a student of yoga.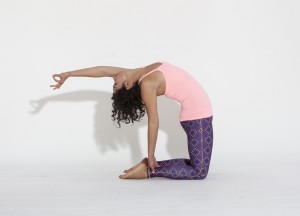 Lindsay is a Yoga Alliance registered 200 hour Vinyasa Flow teacher and Pre & Post Natal Mindful Birthing certified. She has trained in Canada, India and Hong Kong,and taken workshops with teachers David Swenson, Ana Forest, Duncan Peak and many more.
She firmly believes that anyone can practice yoga, no matter the level of flexibility or strength. "The success of Yoga does not lie in the ability to perform postures but in how it positively changes the way we live our life and our relationships." – T.K.V Desikachar