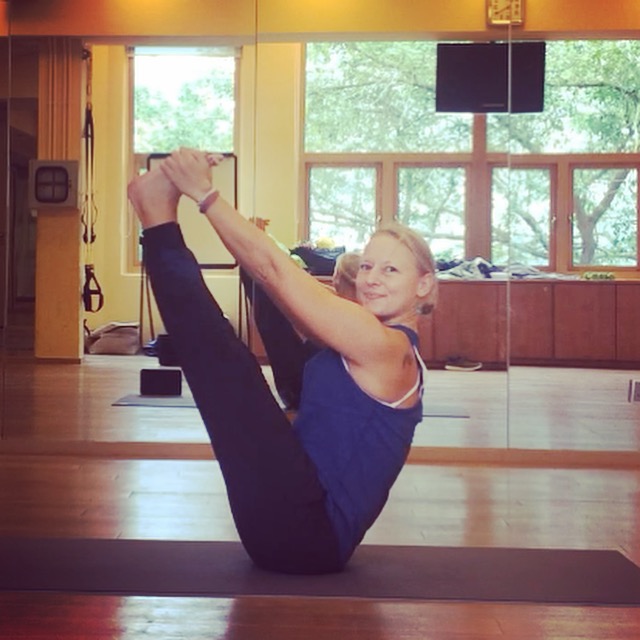 Nadine is an avid triathlon athlete; with the rigorous exercise from running, cycling and swimming she found yoga a haven for both body and mind. She feels the stretches, strengthening poses and calming breathing techniques improves her physical performance as well as keeping her peaceful in times of stress. Since her first yoga class she has been promoting its benefits and views it as an essential complement to any physical training routine. She enjoys teaching yoga for runners, focusing on stretching and releasing tension particularly from the hamstrings and hips.
Registered as a Yoga Teacher by the International Yoga Alliance (250 hours), she was certified 4 years ago she has been teaching ever since. Her teacher training course was based on principles of Iyengar yoga which focuses on correct posture and proper alignments for a protected practice. Nadine recently completed an inspiring workshop led by Sarah Powers that focused on yin yoga and the insights that come with a slower, deeper, more introspective yoga practice.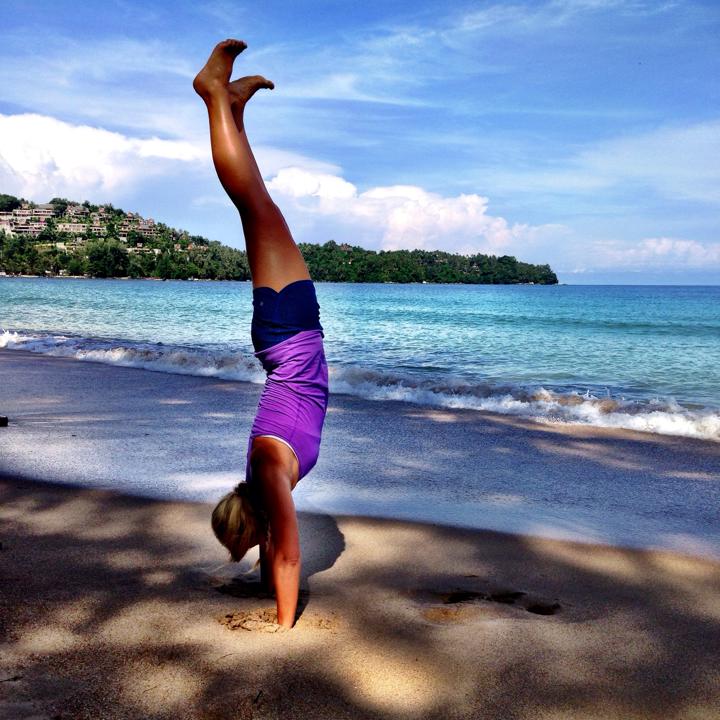 Nadine's teaching style is underpinned by Hatha Yoga, bringing attention to details, her instructions are precise and uplifting and each adjustment is purposeful and effective. She exudes compassion and connects to each person with sincerity and care. Nadine tailors the class structure to suit individual requirements and adjusts each posture to bring about noticeable improvement in a careful and nurturing manner.
Furthermore, Nadine is a qualified pre-natal instructor and feels that yoga acts as an incredible support system during the transformation of pregnancy, birth and baby. She believes that yoga is meant for any age, and the sooner one starts practicing the better, she loves teaching kids yoga and is a certified instructor for the whole family!
Having worked in a fast-paced and competitive environment, Nadine understands the importance of slowing down and giving yourself some time; to open, to breathe, to stretch, to just be in the present moment.