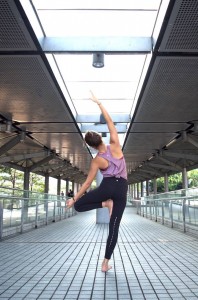 Philippa first stepped onto a yoga mat in a hot Bikram class, which triggered an excitement for learning to feel her body in new ways and enjoying the benefits of a regular practice.
With an active and airy mind, yoga has become a tool for her in creating space to slow down, in the body and "between the ears" as Baron Baptiste nicely describes. Becoming more mindful of movement and thoughts that take place in class, yoga has brought to light how our intentions and efforts put into action in class, can naturally seep into our everyday life.
Four years of a consistent practice led Philippa to a 200-hour teacher training in Baptiste Power Vinyasa; building a firm foundation of safe alignment and body awareness alongside a challenging physical sequence to build strength and stamina. Having felt the changes in her life since committing to yoga, Philippa wants to share her love for it with others where their individual needs can be fully catered to. Realising how powerful our breath can be when synchronised with movement, to have her students constantly learning more about their bodies and enjoying the process.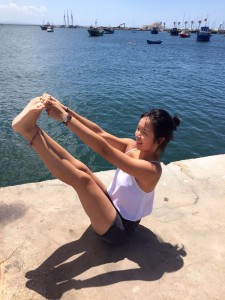 Philippa's teaching philosophy is centered on communicating how to practice alignment-based yoga to achieve health benefits, as well as cultivate awareness in action, thought and speech. Through conscious sequencing and an emphasis on linking movement with breath, Philippa's classes will build strength, flexibility and stability and offer something to students of every level. She firmly believes that everybody's yoga journey is unique, and focuses strongly on encouraging students to be mindful of self care.