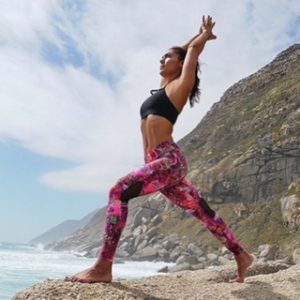 Having experienced a profound inner transformation in 2008, yoga completely changed Angie's outlook on life. The stressful working life had completely thrown my physical and emotional health off the balance. Throughout the years, she has continued to study to explore yoga through its philosophy, asana and its therapeutic effects. Yoga has remarkably attuned her emotions, bringing a calm connection of body-mind-spirit. To Angie, yoga is a healing path back to the self realization and true peace. Three years ago, she decided to step on the mat from business sector to promote body, mind and soul well-being to city dwellers. With the exposure of different kinds of teacher trainings, she tries to use innovative teaching ways to bridge ancient yoga wisdom to modern life.
Angie has a deep understanding of the needs of modern working professionals and how best to tailor their approach to yoga for maximum benefit. She understands the stresses faced by her clients, and how yoga can help cope with the mental and physical pressures of daily life.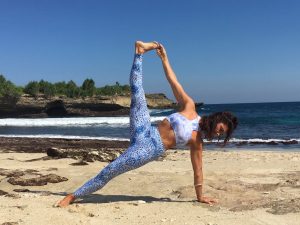 Angie teaches an approachable, tailored style of yoga that safely challenges the body and calms the mind. Her classes are practical and pepped with plenty of laughter. She understands that no two people are alike, and personalises her classes, drawing on various methods and styles of yoga to meet each client's specific needs and goals. She places a strong focus on correct alignment and building a solid foundation for a strong lifelong practice.