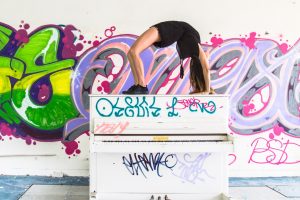 Her passion later blossomed when she moved to Hong Kong from New York and discovered yoga. In the midst of a stressful career she found herself able to relax. She decided to enter into teacher training with Patrick Creelman and Rinat Perlman who inspired her to become a thoughtful teacher with a strong attention to alignment.
The practice of yoga has been a grounding force in her life for many years. Inspired by how yoga impacts her she was determined to share the benefits of feeling of feeling strong, open and clear. Sharon wants to share the practice with people looking for that deeper connection no matter what journey they are on and what path they lead.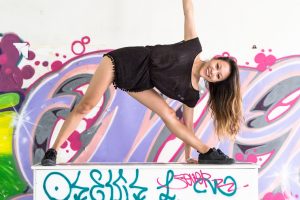 As a certified yoga teacher – Sharon considers herself a student of her teaching experiences, she is there to guide her students to practice safely and mindfully, reminding them while the mind is to go inwards, the physical body is still engaging and expanding at the same time. In most of her classes, she shares my energy, provides guidance and adjustment to my class through introspective asana practice, which generally will start or end with meditation. After the class, the physical practice of yoga leave her students feeling invigorated, mentally calm and emotionally balanced.
She leads private classes based on the assessment of the individual students intention and focus. Generally to increasing their range of motion, to build a healthier body and mind and maybe pushing them to be curious and testing their limits once I am familiar with their physical practice.