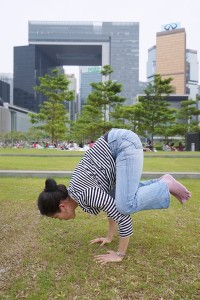 Tammy's yoga journey is in three phases; experience, study and share. Each phase has given her different kind of life experience. Yoga has something to offer for people of different age and in different circumstances. Tammy first encountered yoga in high school as a teenager many years ago. The tranquility of mind has imprinted on her since. Until the year of 2000 Tammy began a regular practice of hot yoga when it was introduced in Hong Kong. At that time she was suffered from chronic lower back pain due to scoliosis. She experienced the therapeutic benefits of yoga and gradually regained the body strength. Then she had many years of outdoor activities in hiking and long distance running. It was the accumulation of stiffness in her body, which again brought her back to the mat. Tammy completed a teacher training certificate course at the International Yoga Academy in Hong Kong. It is the benefits for the body that keep bringing Tammy back to the practice.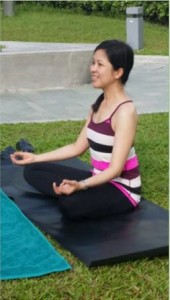 Leaning towards the gentle therapeutic side of yoga Tammy's teaching style embodies her passion for yoga, to help, heal and restore the body. She takes a guided approach that is gentle and nurturing. Being very meticulous and detailed orientated she provides adjustments and assistance to each individual ensuring that you feel supported at all times as you continue to improve with your practice.
Tammy completed the Advanced level of Hatha Yoga 500 hours at the International Yoga Academy. She enjoys learning about yoga anatomy that she reads and attends workshops on this topic. Teaching yoga is her desire to share and offer all that yoga has helped her with. Her teaching focuses on body awareness and guides students in the discovery of the amazing things a body can do. She speaks English and Cantonese.