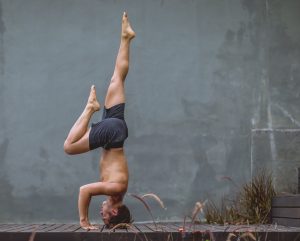 Having lived in France for the past five years, yoga was Arthur's way of escape from the hustle of working in the fashion industry. Although yoga was merely an after-work hobby at that time, it was also the only time of the day where he felt truly at home.
A chance encounter led Arthur to his first 200-hour teacher training with Briohny Smyth and Dice Iida-Klein in Koh Samui shortly after, and he hasn't looked back since. The warmth and encouragement from his fellow yogis was the reminder he needed that the yoga community is where he thrives and where he belongs.
Arthur takes his practice seriously but he doesn't take himself too seriously. What's yoga without a bit of fun and spontaneity? He loves playing around with inversions and arm balances in a flow class just as much as he enjoys hanging out in a forward fold for 10 minutes in a yin session. He values the connection between body and mind, which encourages her students to have a more balanced, mindful and happier life through yoga practice. Her class focus on the alignment of postures and synchronicity of the movement as well as the alignment of mind. Every inhale and exhale, she motivates her students to discover the inner substance of the self and listen to the messages within.
Arthur recently relocated to Hong Kong and is about to complete a 300-hour advanced teacher training with Samrat Dasgupta. He can only hope to inspire others to live an authentic yogic lifestyle on- and off- the mat just as much as his mentors, teachers, and students have inspired him.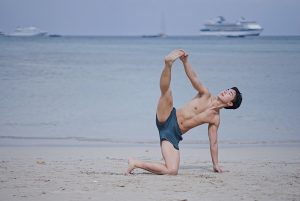 Focusing of lengthening tight muscles with slow and deep stretches he is able to release chronic tension from the body as well as alleviating the mind from stress, Arthur is also able to structure the class with a dynamic approach to bring more connection to the body by challenging muscular engagement and control. He encourages his students to find the harmony of the body and maintain a balance of life through regular practice. He has experience teaching a variety of classes, from mindful postural alignments to challenging active flow and is focused on adapting his lessons to the needs of each individual.
Through regular practice, Arthur found the gratitude and attitude of Yoga. His teaching is aimed to inspire his students to create their own blissful state of mind and experience by passing on the basic and profound knowledge and art of Yoga.