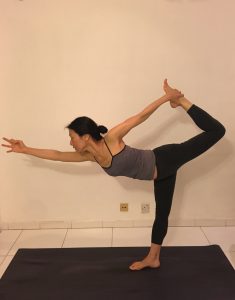 Josie started her yoga journey in 2006 from a very beginner to now a long term practitioner and yoga instructor.  Her yoga journey started from the period when she had lower back pain 10 years ago.  She consulted physiotherapist frequently and she was advised to try practicing yoga to heal the pain. Her lower back felt dramatically better. Since then, she realized the great benefits of yoga. She has undergone years of daily practices. All the obstacles and pain made her stronger. She has now achieved advanced level of body flexibility, muscle strength and alignment of body position. She has great theoretical and physical knowledge, and she loves sharing with students. Her passion in yoga is very simple – with no hesitation to let her students experience the benefits of regular yoga practice as what she has been through.
 She has a graceful personal practice and guides her students with the understanding that each person needs to pursue their own practice that tailors to what they need in the present moment. She observes each level of her students to properly asses which poses would be most beneficial.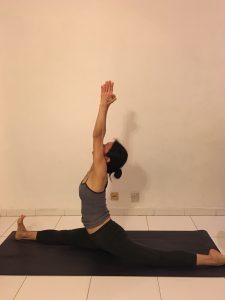 Josie has been a certified yoga instructor in International Yoga Alliance since 2015. During her yoga journey, she has been fortunate to have the guidance from two very professional masters. Josie was deeply inspired by the two masters and learnt a lot from their patient guidance. She knows clearly the importance of body alignment, breathing technique, and most importantly, being very observant of the student's need and give sincere comments. Her passion in yoga is to deliver all her professional ethic, body alignment skills, ways to improve body flexibility, and to gain muscle strength to prevent osteoporosis. She also emphasizes on the importance of appropriate breathing pa
ce, which can help the body to release rigid muscle and prepare well for the upcoming challenging asanas. She uses her expertise training to better facilitate the different needs of her own students, she can vary her teaching style across the full spectrum, from Power Yoga to Yoga Therapy. She loves to teach students who are brand new to yoga as she can guide each pose in safe and accurate alignment and witness the calming and energizing effects yoga practice has on each person.