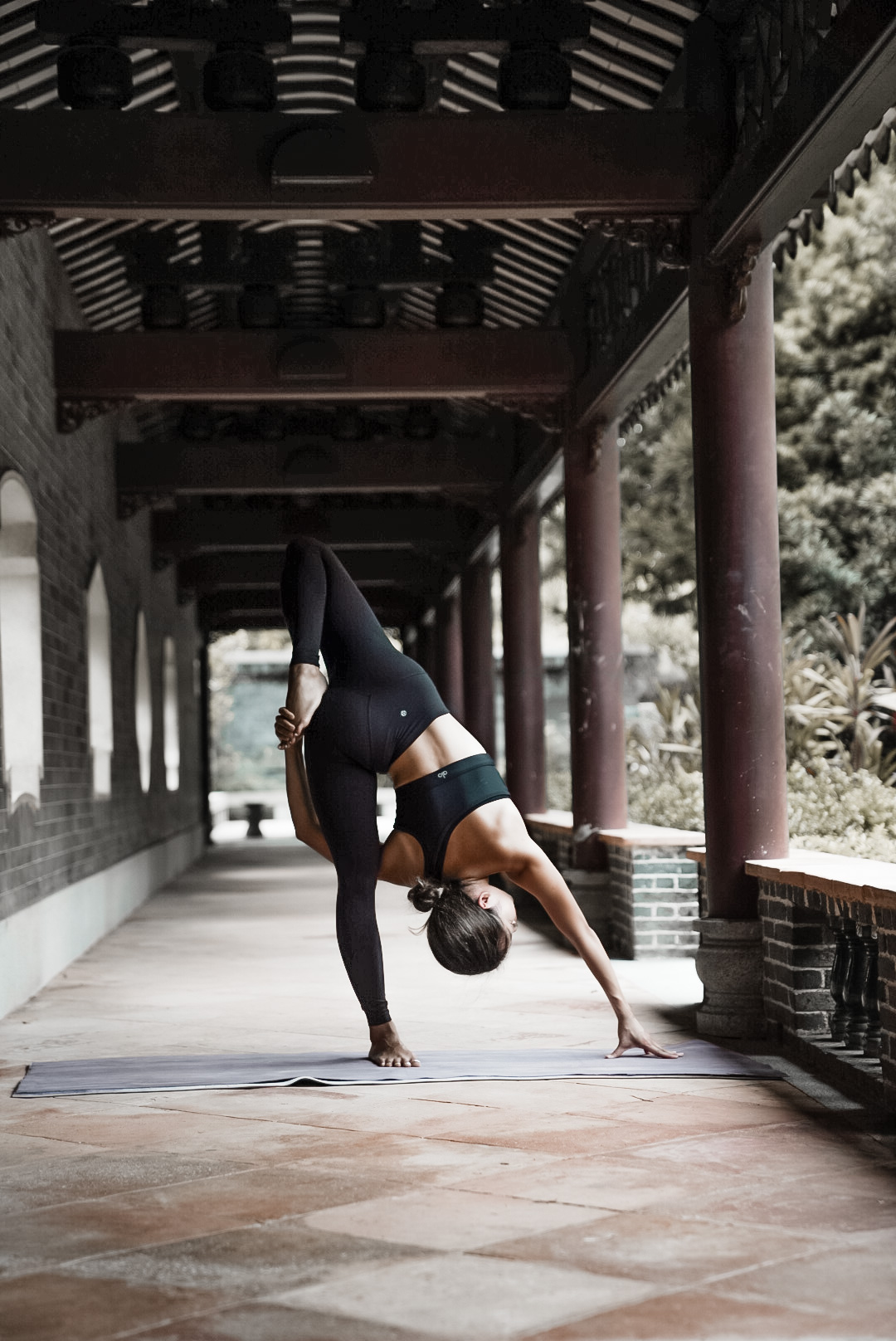 Having left a stressful corporate job Phoebe was drawn to yoga with the intention of helping others and serving them to release tension that she herself used to suffer from. The onset of chronic by back pain, sleep deprivation and a compromised immune system empowered her own healing journey naturally through her practice.
She takes a personal and professional attitude to her work, committed to bring competence and compassion to each of her classes is something she holds dear to her heart.
Exploring different styles of yoga she has a thirst for learning and developing her skillset, her philosophy is to reestablish a connection between body and mind to slow down, activate and relax. She is qualified to teach beginners yoga, prenatal yoga, kids yoga, mindfulness, vinyasa and she personalizes her classes using techniques from all the schools she has gained from to customize sequences that best serve the needs of her students.
Reflecting on her yoga journey fills her with gratitude as she is healthier and happier than ever, ready to share the benefits sincerely. Sleeping pattern and quality are better. And most importantly, she is more flexible and stronger in mind and body. All these changes, she has her yoga practice to thank. Daily meditation and asana practice over 7 years lead her to overcome challenges and guide her to peace and joy.
Stepping onto the mat, yoga enhances the awareness of herself and surroundings; while off the mat, it has changed her life. She departed from the aviation industry. Grounding herself and become a certified yoga teacher with the blessing from Dr. Yogananth Andiappan and his team. She has registered as RYT-500 with Yoga Alliance. Remaining in the present moment to clear stress in the mind and bring an ease in the body is the motto she is rooted on as she conducts her classes.