Born and brought up in India, with having strict routine yoga class with prayer in school, so those days were roots when I actual started loving and living it. Priyal believes yoga should be the part of everyone's lifestyle to live optimally physically and mentally, through yoga we can align our body and easily connect to our inner peace.
Priyal strongly feels the stretches, strengthening poses and calming breathing techniques improves her physical performance as well as keeping her peaceful in times of stress.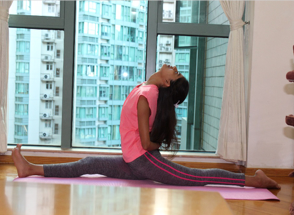 Registered as a Yoga Teacher by her Guru at the Divine Life Management Centre (200 hours). Priyal has been teaching ever since she was certified, connecting to her students from a place of passion and peace. Her teacher training course was based on principles of Hatha yoga and  Ashtanga Yoga which focuses old system that includes the practice of asanas (yoga posture and pranayama (breathing exercises), which help bring peace to the mind and body, preparing the body for  deeper spiritual practices.
Priyal connect to each person with sincerity and care and the class structure to suit individual requirements and adjusts each posture to bring about noticeable improvement in a careful and nurturing manner.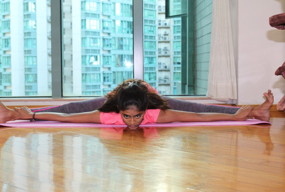 Furthermore, Priyal has experience to teach yoga with age 6yr to 70yr as per their health needs. She believes that yoga is meant for any age, and the sooner one starts practicing the better.
Having worked in a fast-paced and competitive environment, Priyal understands the importance of slowing down and giving yourself some time; to open, to breathe, to stretch, to just be in the present moment to release stress and tension.