Specializing in Beginner's Yoga and Mindfulness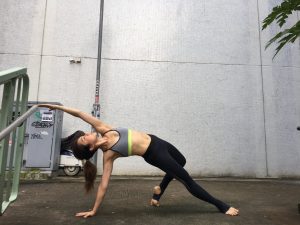 Sherin first experienced yoga more than ten years ago, she dedicated herself to regularly practicing and found great peace and relaxation from yoga. This inner transformation lead her to decide to be a yoga teacher herself, motivated to bring Hong Kong's people more balance and harmony in their busy and stressful lifestyles.
As a qualified Registered Yoga Teacher (250 hours) in a teacher training program that belongs to the Hatha tradition of Yoga. Using the principles of alignment, Sherin specializes in postural correction and adjustments, she focuses on bringing symmetry to the body- both structurally and in terms of strength and flexibility. Her primary attention is dedicated to balancing muscle control, endurance and flexibility along the spinal column, shoulder girdle and hip joints to implement yoga therapy techniques to release tension and stiffness.
She believes yoga is a journey to explore inner potential, discover of inner self and peace. Yoga has brought her to deep connection to her mind and body personally through the release of pain caused by sports injuries and pregnancy. Her classes are designed to achieve a chemistry of health, joy and blissfulness. Sherin's teaching style revolves around compassion and precision.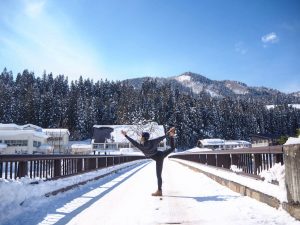 She caters exactly to her individual students and structures each class to alleviate tension and stiffness and complement the physical effects with emotional benefits such as peace of mind and equanimity, by linking breath work to movements.
Her philosophy is rooted in mindfulness. Every yoga posture and movement is optimized when done with full awareness of the breath and the body, this helps to still the mind and bring mental clarity. Sherin's class combines alignment techniques with a sense of mental and physical relaxation. She believes that yoga helps to access universal truths and inner strength which is the most important part of life.