Kelsey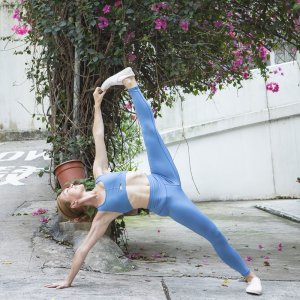 Kelsey aims to empower her students through the practice of yoga by bringing awareness to their breath, body, and intentions. Kelsey has been teaching yoga for over seven years and is a Doctor of Acupuncture and Chinese Medicine. She specialises in pain management, injury prevention, stress relief and women's health. She loves working with both new yoga students, and seasoned practitioners looking to advance their practice.  
Kelsey came to yoga with over a decade of dance education, and completed her yoga training with Sri Dharma Mittra in New York City in 2012. This advanced training, placed equal importance on yogic philosophy, breathing, meditation and yoga postures. She has since taught in New York City, Chicago and Hong Kong.
In 2014, Kelsey completed her Prenatal yoga training at YogaWorks in New York City. Kelsey believes that pregnancy is an important time to build both strength and softness as women prepare to become mothers. She is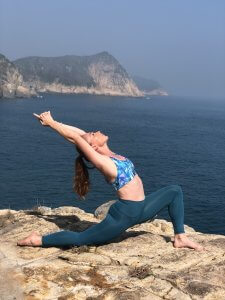 experienced in working with infertility, and has worked with many clients undergoing Assisted Reproductive 
Technology.
Kelsey completed her Doctorate in Acupuncture and Chinese Medicine in 2017 in Chicago. Her medical training informs her teaching and she loves weaving ancient wisdom into her classes. She is intentional in her approach to relaxing the nervous system,  increasing strength, improving flexibility, healing injuries, and bringing about optimal wellness in her student's lives.
Yoga is an invaluable part of Kelsey's life, and she hopes that in practicing together, you can also receive the benefits of this five thousand year old science!