Madison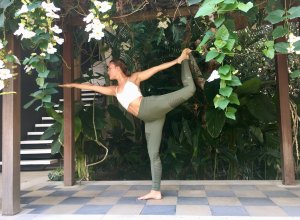 Madison is a dedicated student and practitioner of yoga particularly beyond the physical practice, as she firmly believes it to be a holistic system for personal integrity and inner peace. She is inspired and grateful to share yoga-asana with others as a way to cultivate mind-body awareness and deep self-connection. Having completed her first 200-hour Teacher Training in 2018 through Pure Yoga and 35-hour Raja Yoga course through the YAMA Foundation in Hong Kong Madison is inspired daily by passionate and compassionate individuals on their own spiritual growth through practice on the mat and supports them on a journey toward personal transformation off the mat.
Her teaching style reflects her own qualities of caring for yet challenging her clients for constant growth and improvement. As a teacher of yoga, Madison's has been articulated as "gentle, and powerful." Her sequences are rooted in hatha and vinyasa styles of yoga and she often will incorporate mindfulness and meditation techniques into the practice. She finds it helps a lot of clients to release stress and improves challenges like insomnia and chronic tension.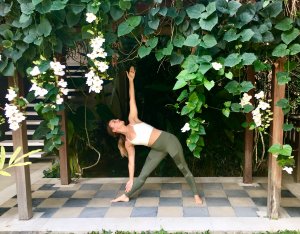 Madison's positive and thoughtful disposition supports her clients in feeling comfortable in their body and at ease on their yoga mat. Her attention to detail and genuine care for personal well-being ensures that every class is tailored to suit your needs and body conditions. Madison's teaching style is gentle and relaxed, suitable for business executives, entrepreneurs or moms who are yoga beginners with a lot of tension in their physical body or stress in their life. She assists clients to experience inner freedom through the release of physical tensions and increased self awareness. Her strength is guiding clients to attain relaxation and peace.
Yoga is not only about postures(asanas), but more importantly the union of our body, mind and soul. To be present at the moment, to notice our breath, our thoughts and witness them pass by. People often spend too much time in our heads in this competitive world. Madison's mission is to help clients to free from their heads, connect with their bodies and inner self again.