Miracle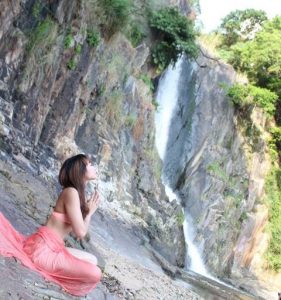 Miracle fell in love with yoga after her first experience 13 years ago. She vividly remembers how her yoga teacher led her to feel and connect with her body during the first few months of practice. She realised "Oh I have been using my body for all these years but I have never felt it and given gratitude to it." Ever since then, she tries to practice yoga by being present at the moment and feels tremendous relaxation, joy and peace.
Through the years, she learnt from yoga teachings that such joy can be obtained because yoga is 'now' and yoga is also self-realisation and finding one true self (as briefly translated by Pantanjali in Yoga Sūtras, an ancient yoga text).
Miracle graduated from law school but found her true path in yoga since it brings her true inner peace. She obtained her yoga teacher training license with Yoga Alliance via her yoga teacher Carmen Hellman who specialised in yoga therapy. She also took pre-natal and post-natal yoga teacher training. Miracle aims to help moms to have a relaxing mind and body preparing for a smoother delivery and happy post-natal care. Miracle is also a Certified Consulting Hypnotherapist certified by the US hypnotherapist board National Guild of Hypnotist. Miracle finds it helps a lot of clients to release stress and improves challenges like insomnia.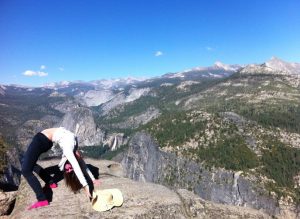 Miracle's teaching style is gentle and relaxed, suitable for business executives, entrepreneurs or moms who are yoga beginners with a lot of tension in their physical body or stress in their life. She assists clients to experience inner freedom through the release of physical tensions and increased self awareness. Her strength is guiding clients to attain relaxation and peace.
Yoga is not only about postures(asanas), but more importantly the union of our body, mind and soul. To be present at the moment, to notice our breath, our thoughts and witness them pass by like a soft stream on a breezy sunny day.
People often spend too much time in our heads in this competitive world. Miracle's mission is to help clients to free from their heads, connect with their bodies and inner self again. Ultimately, to obtain inner freedom and peace.