Natalie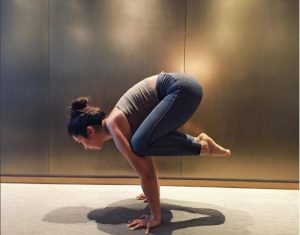 Natalie's first foray into yoga practice was about 3 years ago when she came back to Hong Kong during a semester break. Initially she perceived yoga as an alternative exercise to keep trim and fit, but as she delved into it, Natalie began to realize that it was not merely about asanas. Yoga actually embraces a profound wisdom and
Having the urge to excavate yoga further and the desire of becoming a professional yoga teacher as her career, Natalie attended her first 200-hour teacher training with Paul Dallaghan in August 2018. In this training, I learnt that yoga is about doing what is right for your body at that given moment, to achieve balance and harmony between the mind and body, both in respect to your own self and in relationship with the world around us.
There was an apprenticeship programme newly and timely launched right after the 200-hour teacher training at Samahita Yoga Retreat in Koh Samui. Natalie decided to enroll in it and was fortunate enough to be accepted as an apprentice. She had benefited a lot from her learning as a yoga student, as well as her teaching as an apprentice in Samahita. Natalie became more confident gaining experience in teaching a wide variety of students, including athletes, seniors, and everyone in between, in private one-on-one and group settings.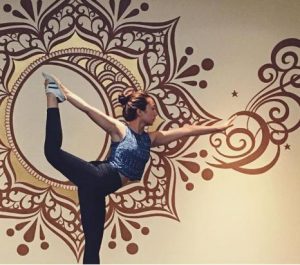 Natalie's philosophy of teaching is to create good vibes and bring fun and positive energy to my class. Concise and precise cues will be given, allowing students to float in and out of asanas with full awareness to their mind and bodies, and ultimately leaving students to feel the inner peace and rejuvenation after the class.
She firmly believe that yoga practice is a life long journey and she is committed to pursuing it for the rest of my life. Natalie's primary focus of an individual session is to release tension and realign the physical body by identifying muscular imbalances and correcting poor posture, and from here create and follow a unique treatment plan to assist you on your healing journey. Natalie believes that Yoga is accessible to anyone, and is a lifelong journey that will allow you to discover acceptance, compassion, and a greater understanding towards others and yourself.