Roxanne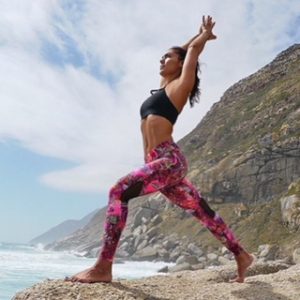 Born in Cape Town, South Africa she was always outside and this, coupled with my mother being a dancer and yoga teacher meant that she fostered an early love for movement. She trained in ballet and contemporary dance from the age of 5, and began doing yoga regularly at 13. Continuing with her yoga and dance studies led to a diploma in Flamenco Dance from Alianza Flamenca as well as nearly a decade of dedicated Hatha and Vinyasa yoga studies through gurus Swami Venkatesinanda and Michele Wentworth, with whom she eventually obtained her Yoga Teacher Training, further obtaining Pilates and Yin yoga training.
Throughout the years, she has continued to study to explore yoga through its philosophy, asana and its therapeutic effects. Yoga has remarkably attuned her emotions, bringing a calm connection of body-mind-spirit. With the exposure of different kinds of teacher trainings, she tries to use innovative teaching ways to bridge ancient yoga wisdom to modern life.
Roxanne has a deep understanding of the needs of modern working professionals and how best to tailor their approach to yoga for maximum benefit. She understands the stresses faced by her clients, and how yoga can help cope with the mental and physical pressures of daily life.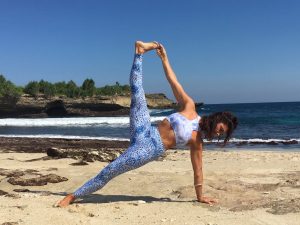 Roxanne teaches an approachable, tailored style of yoga that safely challenges the body and calms the mind. Her classes are practical and pepped with plenty of laughter. She understands that no two people are alike, and personalises her classes, drawing on various methods and styles of yoga to meet each client's specific needs and goals. She places a strong focus on correct alignment and building a solid foundation for a strong lifelong practice.