Tanny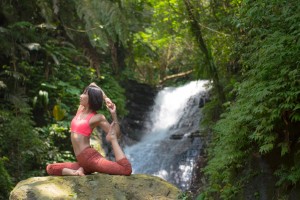 Tanny started her yoga journey in 2005. After practicing for 8 years, Tanny has decided to deepen her knowledge by joining a 200-hour Yoga Teacher Training Program at Anahata Yoga that started in December 2013. After finishing the 200-hour course, Tanny started to teach in the Andiappan Yoga Community's Free Yoga Classes for Overseas Workers (Domestic Helpers) together with a group of teachers, and has continued to do so until this day. Every week, Tanny teaches yoga asana and pranayama to over 100 overseas workers.
In early September 2015, Tanny traveled to India to undergo a 100-hour Intensive Hatha Yoga Teacher Training Certificate Course with her teacher Yogananth Andiappan. This was an Intermediate to Advanced course held at the Asana College of Yoga & Research Centre in Tamil Nadu, Chennai.
Due to the constant desire to help more people and learn more about yoga, Tanny pursued further studies by joining the 300-hour Advanced Hatha Yoga Teacher Training from September to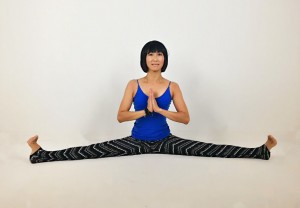 December 2015 offered by Anahata Yoga in Hong Kong.
Tanny's classes are tailored to her students' abilities, balanced out with equal doses of fun and challenge, while emphasis is always placed on correct alignment, individual attention, and safety.  She believes that Yoga is our inner teacher who allows us to accept our limitations, expand on our potentials, and to find harmony within.