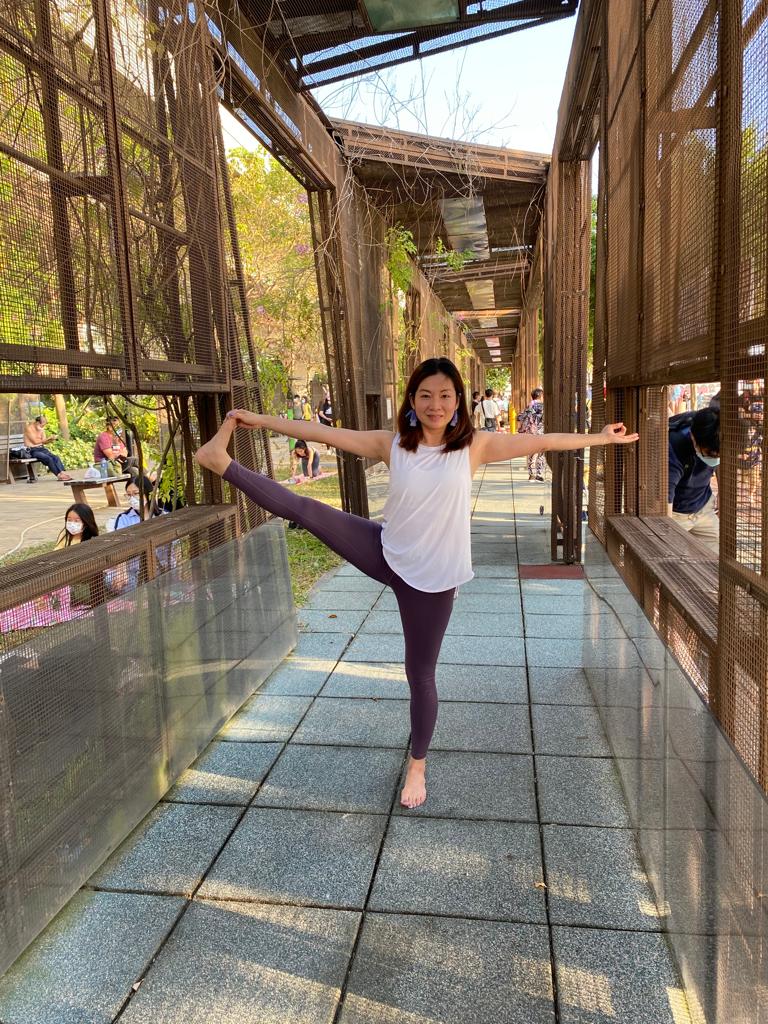 Vienna started her own yoga jouney in 2007, she was amazed by the deep physical and mental relaxation from her first yoga class, at a time when she was facing high levels of stress and anxiety. It truly makes you stop, live the moment and see yourself 'here and now'. She realized yoga is a perfect complement to the frenetic pace of city life and fell in love with it ever since.
Vienna has never stopped practicing, she has extended her practice of mindfulness from the mat to her daily life. She learned to stay centered and live in the present, which allows her to embrace life more fully with love, compassion, and gratitude.
After years of practice, Vienna decided to deepen her knowledge with her first teachers training in 2019. Under the guidance of Master Yogananth Andiappan and his team of professional masters, she accomplished the 200-hour Yoga Teacher Certificates and the 300-hour Advanced Hatha Yoga Teacher Training as well as the 300-hour Yoga Therapy Teacher Training. With her dedication in yoga, Vienna continued her yogic studies and completed her 100-hours Intensive Hatha Yoga Teacher Training in Chennai, India. Vienna also completed a Himalayan Singing Bowl Therapy course in Hong Kong.
Vienna started teaching right after completing her 200 hours Yoga Teacher Certificate and strives to make yoga practices accessible to students of any age, physical ability, and medical history. Vienna is a versatile teacher in various styles and levels of yoga such as Hatha, Detox, Yin Yang, Back Care Yoga, Pranayama, Mediation & Singing Bowl Sound Therapy. She is also specialized in yoga therapy, especially in relieving muscle aches and pains, managing stress and anxiety, and developing mental focus.
Acknowledging that yoga is a continuous process, her main value is to recognise misalignments and imbalances that you may not notice and help to bring balance by manual adjustments and assisted stretching. She loves to connect with her private clients to bring progress together, without looking around and feeling pressure from a varied group.
Vienna is passionate to share her yoga knowledge and to let everyone experience the significant physical and mental benefits she has received through yoga. In her classes, she emphasizes on the alignment and integrity of the poses, hands-on adjustments whilst allowing students to develop their body and mind awareness, as well as applying specific yoga techniques to help a person reduce symptoms they may be dealing with.
Vienna also works for one-on-one Yoga Therapy for special needs on a wide range of health conditions, stress management, and pain relief towards a life of physical, mental, and emotional well-being. Students find her as a caring and compassionate teacher.