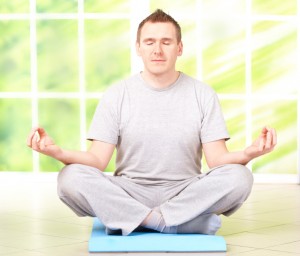 This program is designed to help you heal ailments, recuperate from surgery, address chronic pain and relieve injuries. Examples of conditions that can be addressed with Healing yoga are: Osteoporosis, Rheumatism, Arthritis, Constipation, Hypertension, Insomnia and many more.
A Combinations of Therapeutic & Restorative Kinds of Yoga Healing
We combine therapeutic and restorative elements of yoga, whether you are suffering from a medical condition or have acute pain from an injury or bone degeneration. This style helps to calm the mind and focus on relieving tension by slow and supported movements, drawing on deep relaxation techniques.
Our teachers who host these classes are highly experienced and fully qualified Level 2 Reiki practitioners, they ensure your comfort and safety while realigning your energy pathways and correcting any chakra imbalances in order for your body's own healing mechanisms to awaken. Together you will work towards relieving any acute pain, releasing tension or managing any conditions that you may be suffering from. Meditation and breathing techniques are used to relax and to calm the mind, addressing the psycho-somatic elements of the physical discomfort. Classes will combine traditional yoga poses, breathing techniques and Reiki sessions to optimize the healing and restorative component of this program.