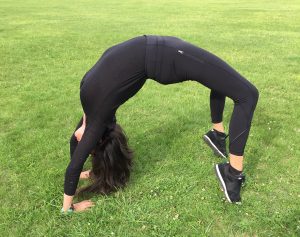 Alison completed her Children's Yoga Teacher Training and 200 hours Yoga Teacher training in 2016. She began teaching yoga classes to children and adults alongside her full-time job as a primary school teacher. She loved experiencing first-hand the benefits of yoga for children and adults and took the decision to pursue teaching yoga full-time.
When teaching, Alison draws on her own experience of yoga as a means of self-discovery and acceptance. She loves how yoga helps us to feel good physically, mentally and emotionally.
Her classes focus on developing a mind-body connection leading to a place of compassion, love and peace. Alison teaches in a gentle and encouraging Hatha/Vinyasa/Yin style, honouring each student's individual levels of practice and guiding her students to listen to their bodies and inner wisdom.
Alison also brings a great sense of fun and playfulness to her classes, guiding students of all ages to let go of what no longer serves them and live fully in the present moment. Her classes shed light on body alignments, the synchronization of movements and free breathing, drishti (sight or gaze), as well as mindfulness. She constantly reminds fellow practitioners of the true reason to be on the mat – to feel good about being who we are regardless. The classes are imbued with personal inspiration, awareness of the mind and most importantly laughter and fun. 'I'd like my classes to be an experience beyond the physical and that embraces loving-kindness from within and beyond. To find freshness and newness in our daily practice is to recognize the possibility of transformation within us'.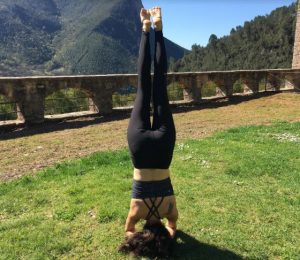 Practice mantra ~ 'Sthira sukham asanam' (Patanjali's Yoga Sutras 2.46) – Yoga postures in meditation should be steady, stable and with ease.