Founder, Inspire Yoga HK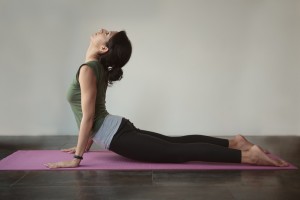 Neelam strongly believes that a yoga practice is most beneficial when the individual successfully connects with their breath, body and mind. Mindfulness is essential for the poses to bring maximum benefit and can only be achieved in a private setting, as the instructor can cater to the individual's exact needs at each moment. Inspire Yoga HK was born out of Neelam's belief in this philosophy of teaching at a personal level, to bring the most out of any yoga practice.
Neelam has been practicing for more than 12 years. Having gained so much from a consistent yoga practice herself, she now shares the joy of yoga through her teachings. She is a fully qualified instructor, and is a Registered Teacher by the Yoga Alliance. She is also highly conscientious and always on the lookout for new programs and techniques which can improve the experience of her clients.
Her classes focus on correct alignments of poses, she precisely adjusts and assists her students to bring about a safe and trusting environment in every class. She  has successfully completed a Sivananda Yoga training in India and Svastha Yoga Therapy course in Hong Kong. These courses strengthened her knowledge of the healing style of yoga as she learned how to modify poses with regard to various medical conditions that an individual may have. Moreover, she also learned how to apply yoga techniques to prevent diseases such as arthritis and relieve chronic pain.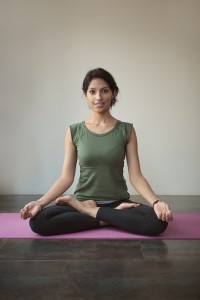 She is a qualified pre- and post-natal yoga Teacher certified by Samadhi Yoga, New Zealand. She is also a certified kids yoga teacher, specifically for children with learning difficulties and social adaptive problems, in this setting she focuses on stimulating the right pressure points from yoga postures to increase concentration and emotional balance. As well as traditional forms of meditative yoga, Neelam also incorporates other forms of healing techniques to optimize the restorative element of her classes. She uses Korean meridian healing to release energy blockages, Chinese principles of yin and yang balance, circulation of "Chi" and Russian Buteyko breathing exercises to increase lung capacity and alleviate symptoms of asthma.
Neelam has taught in Hong Kong for more than 5 years, and takes a 'problem-solving' approach to structuring her yoga classes, with the aim of letting the individual feel the difference after the hour. Neelam has taught a wide array of people, from 4 year olds to a 70 year olds, including people suffering from poor posture, knee injuries, over-stress, sciatica, insomnia, hypothyroid, menstrual disorders, frozen shoulders, high blood pressure, scoliosis, and post-chemotherapy recovery. She is driven by a natural passion for life and helping others experience. All her classes focus on building strength, flexibility and balance, whilst adjusting the intensity based on individual needs. Neelam concludes each class with a guided relaxation to unite the breath, body and mind.