Expert in Strength, Stamina and Stretch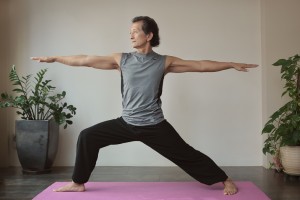 Alvin is one of Inspire Yoga's most experienced teachers. He began his yoga journey more than 10 years ago when he came into contact with a traditional yoga master who showed him authentic ways of advancing his practice and exploring the benefits of yoga. Yoga had made a major difference made on his body, mind and well-being and it was this change that ignited his passion to teach and share the journey of yoga with others.
Alvin has the highest level of yoga training certification, being registered for 200 hours and 500 hours. He has had years of experience teaching group and private classes and has worked at some of Hong Kong's finest yoga studio's such as Planet Yoga and Karma Yoga.
Alvin's classes adopt classical styles of yoga such as Ashtanga Yoga, Hatha Yoga and Iyengar Yoga. Each of his classes has a component of Pranayama (breathing exercises) as he feels correct breathing and correct posture go hand in hand.
He is fully committed to his studentsand encourages them to test their limits in a mindful, respectful and safe manner, in this way progress is carefully tracked as the body feels more freedom in range and yet movements are more controlled. He orients the yoga postures to flow in a sequence and to build from the previous one, always having with attention to detail and providing personal care.
Specializing in private classes, Alvin will adapt his teaching methods and style to suit the student's objectives and circumstances. He has a strong personal practice founded in the Iyengar and Ashtanga yoga traditions, using his background in Ashtanga to increase strength and stamina whilst calling upon Iyengar principles to achieve deeper stretching and muscle toning.
His teachings are rooted in the values of yoga as well as physical capacity. He strongly believes to reap the full benefits of yoga one must cultivate an open mind, and open heart as well as an open body.