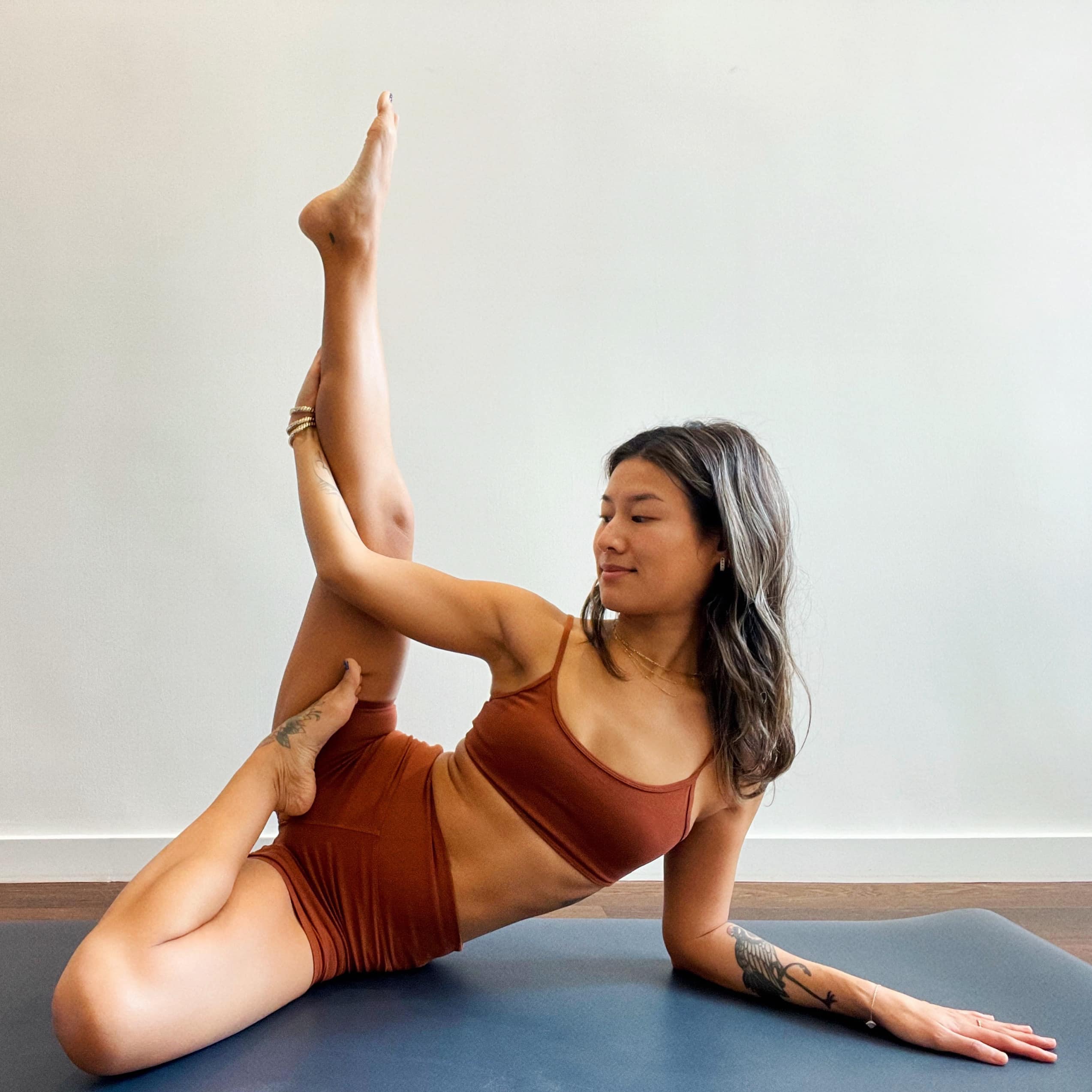 Athena discovered yoga while she worked in the creative industry as an animator. Her love of nature took her to Bali where she completed her 500 Hour Yoga Teacher Training.
Yoga is the relationship built between the body, the mind and the breathe, it is a practice of freedom and release. She is here to help others to find release and to create space and freedom in their bodies.
She likes to combine creative sequencing, a spirit of playfulness and a dose of inspiration. Her class focuses on the fluidity of the body as well as working on building inner strength. Using the principles of alignment, Athena specializes in postural correction and adjustments, she focuses on bringing symmetry to the body- both structurally and in terms of strength and flexibility. Her primary attention is dedicated to balancing muscle control, endurance and flexibility along the spinal column, shoulder girdle and hip joints to implement yoga therapy techniques to release tension and stiffness. Her classes are designed to achieve a chemistry of health, joy and blissfulness. Ming's teaching style revolves around compassion and precision.
Having experience as an educator she is plans her classes with step by step guidance so that you build trust and confidence with each movement. She has experience teaching adults and children and tailors the classes to bring enthusiasm and support to her students for all ages and levels.
Yoga is a journey of transfomration, it makes you feel energetic, sleep well, think straight, act kind, stay grounded, and look youthful!