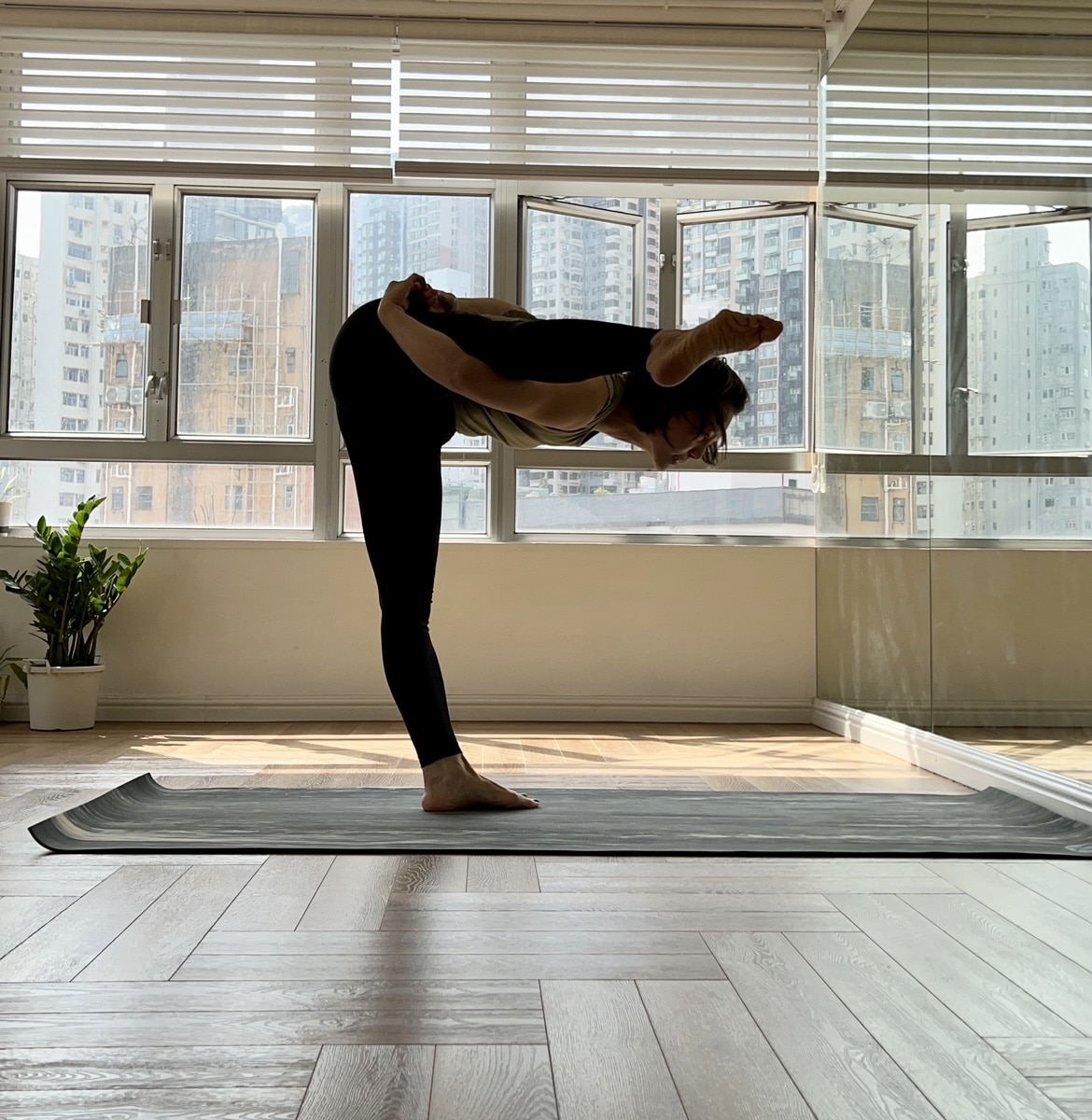 Fiona started her yoga journey over 20 years ago, it's where she found her strength and her peace. Through yoga therapy she discovered the healing benefits of yoga, she was able to rehabilitate her son from his sports injury, as a teenager he also developed emotional trauma from the incident in which Fiona was able to help him through meditation, harnessing the wonderful effects of yoga on both the body and the mind. Her passion to serve others and share the benefits of yoga continue in her
community involvement, she leads yoga therapy projects in hospitals to help with pain management for patients who have undergone surgery as well as improving the range of mobility for breast cancer patients.
Fiona is qualified in breathwork and meditation, yoga therapy, hatha yoga and sound healing. She is humble and honest, showing up to understand her students and how best she can use the techniques she has mastered over the years to restore them from their tension, bring better balance and reconnect them to their inner strength. Her attention to detail is excellent, bringing to awareness subtle yet powerful changes in alignment and variations to the poses to suit the energy levels of each student.
Comparing with other forms of physical workout, Fiona is fascinated by the philosophy of yoga – no competition, everybody being on their own journey, and the emphasis on soothing the mind and healing the body. She has seen the transformation that yoga brings and believes that with proper guidance, everyone can enjoy the rewarding yogic journey step by step.
Fiona's classes are designed to build body awareness that encourage students to explore different parts of their body. In her rhythmic Hatha and Vinyasa classes,
students learn to strengthen and stretch their bodies, and recognise that there are times to exert efforts and times to fully relax. She also likes to add an element of mindfulness in the class. In Restorative classes, Fiona gently guides and assists the students to release tension by performing a series of passive poses. She is experienced in teaching one-on-one private and small group classes.