Harrow International and The English Schools Foundation Embrace Mindfulness with Inspire Yoga
How can we best support our children to face an ever-changing future?
With so much in flux during a pandemic, families haven't been able to re-unite in over 2 years, the constant mask wearing and hand washing, and an increasingly more digital presence, how are our children coping?
Research by HKFP shows that in Hong Kong almost 50 per cent of students and more than 20 per cent of parents interviewed were showing mild to severe symptoms of depression, while more than 40 per cent of students were showing mild to severe anxiety symptoms, these show up as digestive issues as well as emotional regulation.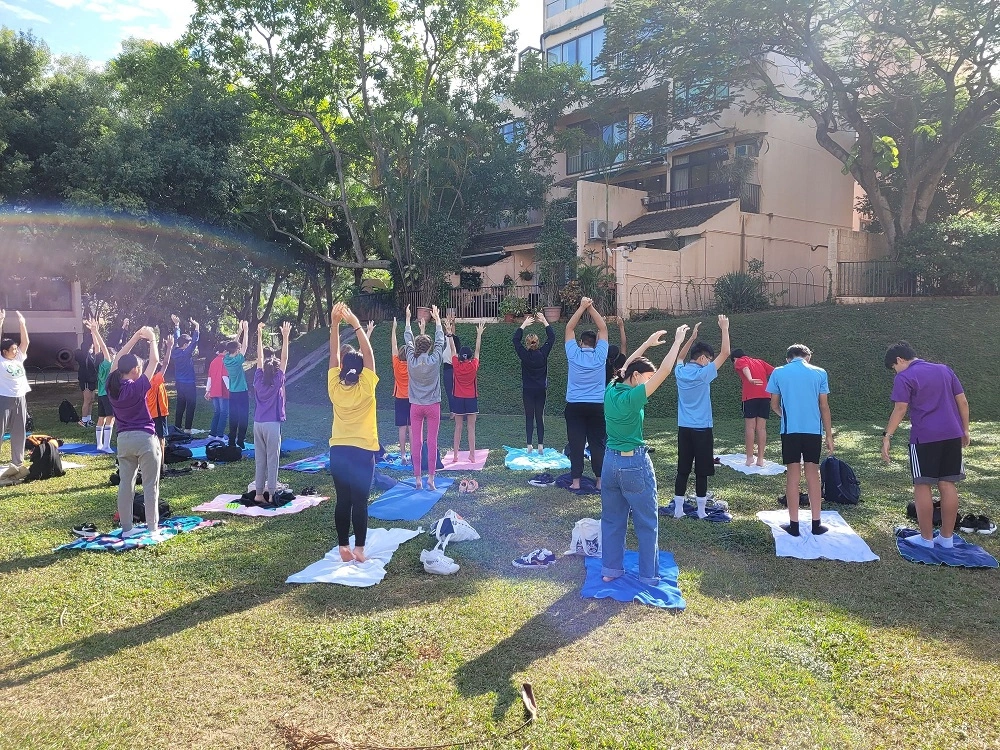 Can we create a sustainable change to how we cope with stress? Students today are experiencing unprecedented levels of pressure, in a hyper-stimulated changing world, the importance of getting comfortable with yourself has become even more important, are you able to sit still? Are you able to enjoy your own company? Are you able to notice how you feel?
Many of us are distracted and desensitised from our own body which leads to making decisions that go against our health, awareness and techniques to consciously calm down will make a huge difference in the choices we make. We've had excellent success with prestigious international schools in Hong Kong, presenting and helping the youth experience the practice sessions with the vivacious upper school students we delved into the concept of mindfulness and how that connects with confidence, happiness and resilience.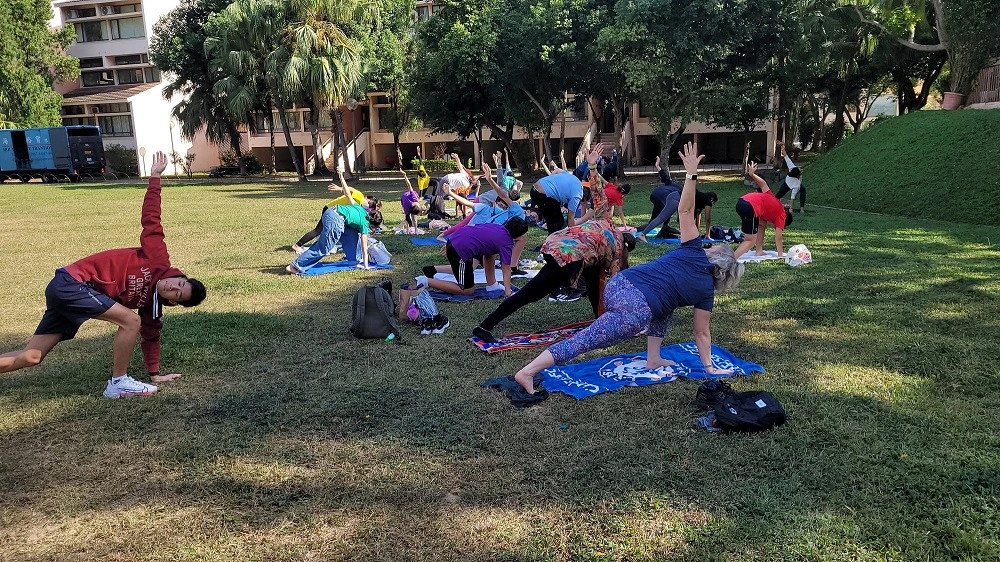 The brain becomes fully formed in adulthood, this means as adults we are more equipped to handle change and adapt compared to developing brains. This is because the fear centre is more sensitive in children, think about it, you can still remember what you were most frightened by as a child, it felt so real, whereas now we can quickly brush things off and move on. The fear centre, also known as the amygdala, keeps us in a mode of 'fight or flight' bringing out aggressive behaviours or heightened timidity, both do not help in logical analysis or problem solving. We have seen a surge in maladaptive behaviours among children, whether they escape into their screens or battle over the smallest of things, the importance of blossoming into a healthy adult lies in emotional regulation.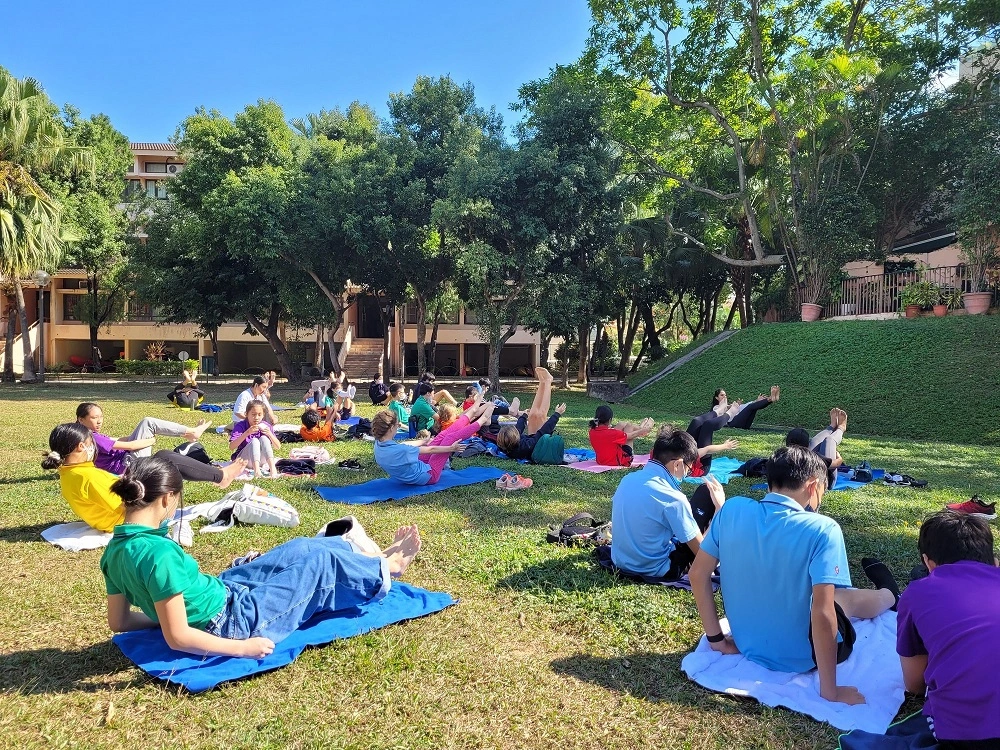 The ancient practice of yoga and mindfulness helps us let of stress which frees us from the fight or flight mode, opening other possibilities of creativity, collaboration and connection. It is a process of unlearning the way the mind extrapolates the current situation to the worst possible situation 'Currently our country is in a lockdown…this will mean I won't be able to go anywhere Christmas… I'll never get to see grandma and grandpa….I'll be stuck here forever… I'm never going to be able to travel… travelling was the best part of the holidays…there's nothing to look forward to" See how the mind can snowball with negative inferences bringing a sense of doom and gloom. Children who learn techniques to notice the stress in their body, and address it, what their thoughts and create a distance from the negative rumination are more likely to thrive with a sense of contentment. The earlier we bring this to the forefront of education the more service we are doing to the next generation, allowing them to suffer with anxiety, fear and overwhelm means that as adults we are not being responsible for our children. Training children to remain in a state of the present moment increases their ability to learn, adjust and live in joy.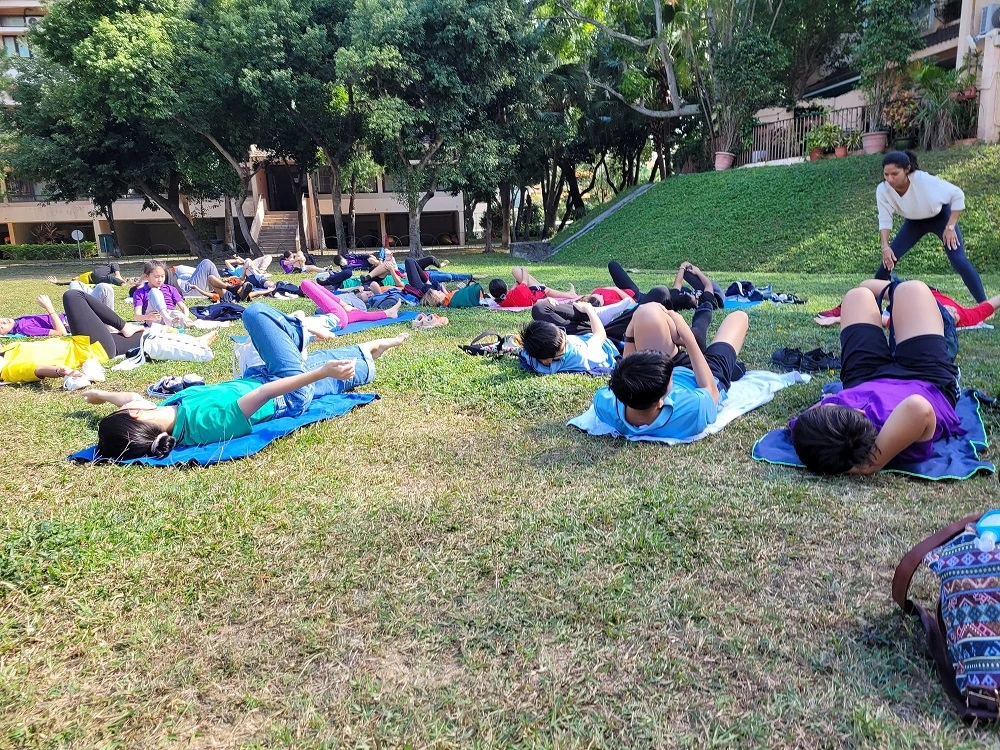 Contact us if you would like to host seminars in your school or private sessions at home for your child.