Ces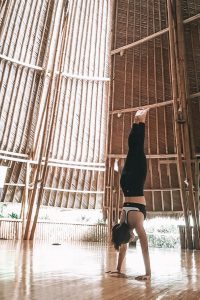 Ces is passionate about helping others build strength, flexibility and confidence through movement. As an athlete, she is an ideal yoga instructor for those looking for increased range of motion as well as mental space and clarity.
.
She practiced yoga for eight years before deciding to take her 200-hour teacher training with Patrick Creelman in 2016, where she began to deepen her practice, learning more about the philosophy and anatomical precision behind yoga. Yoga has helped her immensely both physically and mentally – and now she wants to help others reap the same life-enhancing benefits.
.
Ces grew especially interested in movement, taking further courses in various areas of fitness. She integrates these different disciplines in her teaching, thus help clients – especially athletes – achieve their mobility goals and develop strength along the way.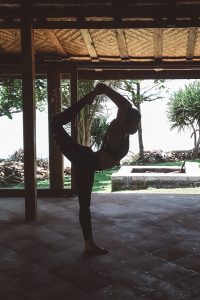 .
Ces also loves strength training (Ces is also a CrossFit Level 1 trainer), so expect a challenging but fun practice. She infuses her alignment-based teaching with strength and mobility work, encouraging students to find awareness in the way they move on and off the mat.
.
She loves to practice because yoga not just strengthens my physical body, more importantly, yoga helps Ces to attain a calm and peaceful state of mind. Her practice and teaching emphasizes practicing with awareness on alignments and action plus blending a balance between strength and flexibility so that everyone can enjoy the benefits of yoga in a safe and joyful way.