NEELAM
Founder, Inspire Yoga HK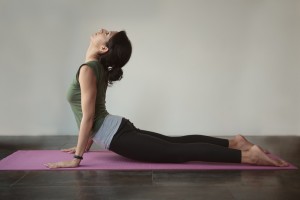 Neelam Harjani is the founder of Inspire Yoga operating in Hong Kong since 2010. Driven by a passion for personal transformation her focus on private yoga programs enables her clients to attain an inner freedom as they unlock tension and stiffness on a physical level. A strong believer in the mind body connection her approach to yoga is to work with posture and movement to gain mental clarity and emotional peace by linking breathing and mindfulness techniques to the yoga practice. As the author of the recently launched book "Secrets to Live Stress Free" her vision to create an inner awareness as a starting point to holistic wellness has been well received by busy executives and high performing corporations. With a team of dedicated yoga teachers she is inspired to provide an antidote to the fast pace of the city encouraging a creation of stillness and space within.
Having more than 20 years experience in yoga she has formulated a system that draws attention to our intentions. Bringing out the need for silence during stressful times and how to nourish our energy by adopting a value of acceptance and gratitude. She has seen personally how this shift in mindset has created an impact to let go of suppressed tightness and be guided by her deepest aspirations- this was when she moved from Investment banking to Inspire Yoga. As a mother of 2 young children she is determined to share her message of raising consciousness through yoga to provide the next generation techniques to free ourselves from judgment and create an inner balance from the over stimulus of the information age.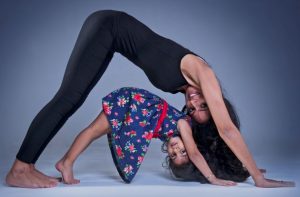 Neelam strongly believes that a yoga practice is most beneficial when the individual successfully connects with their breath, body and mind. Mindfulness is essential for the poses to bring maximum benefit and can only be achieved in a private setting, as the instructor can cater to the individual's exact needs at each moment. Inspire Yoga HK was born out of Neelam's belief in this philosophy of teaching at a personal level, to bring the most out of any yoga practice.Neelam has been practicing for more than 12 years. Having gained so much from a consistent yoga practice herself, she now shares the joy of yoga through her teachings by hosting workshops and training her team. She is a fully qualified instructor, and is a Registered Teacher by the Yoga Alliance. She is also highly conscientious and always on the lookout for new programs and techniques which can improve the experience of her clients.She focuses on energetic alignments of poses, with precision to adjustments and function sequences. She  has successfully completed a Sivananda Yoga training in India and Svastha Yoga Therapy course in Hong Kong. These courses strengthened her knowledge of the healing style of yoga as she learned how to modify poses with regard to various medical conditions that an individual may have. Moreover, she also learned how to apply yoga techniques to prevent diseases such as arthritis and relieve chronic pain.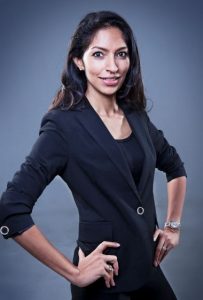 The approach Neelam takes to Inspire Yoga is objectives driven and problem solving working with her clients. She is a qualified pre- and post-natal yoga Teacher certified by Samadhi Yoga, New Zealand. She is also a certified kids yoga teacher, specifically for children with learning difficulties and social adaptive problems, in this setting she focuses on stimulating the right pressure points from yoga postures to increase concentration and emotional balance. As well as traditional forms of meditative yoga, Neelam also incorporates other forms of healing techniques to optimize the restorative element of her classes. She uses Korean meridian healing to release energy blockages, Chinese principles of yin and yang balance, circulation of "Chi" and Russian Buteyko breathing exercises to increase lung capacity and alleviate symptoms of asthma. Her vision is to make the benefits of yoga accessible to everyone and to showcase the practice as an antidote to the stress we face in modern day life.