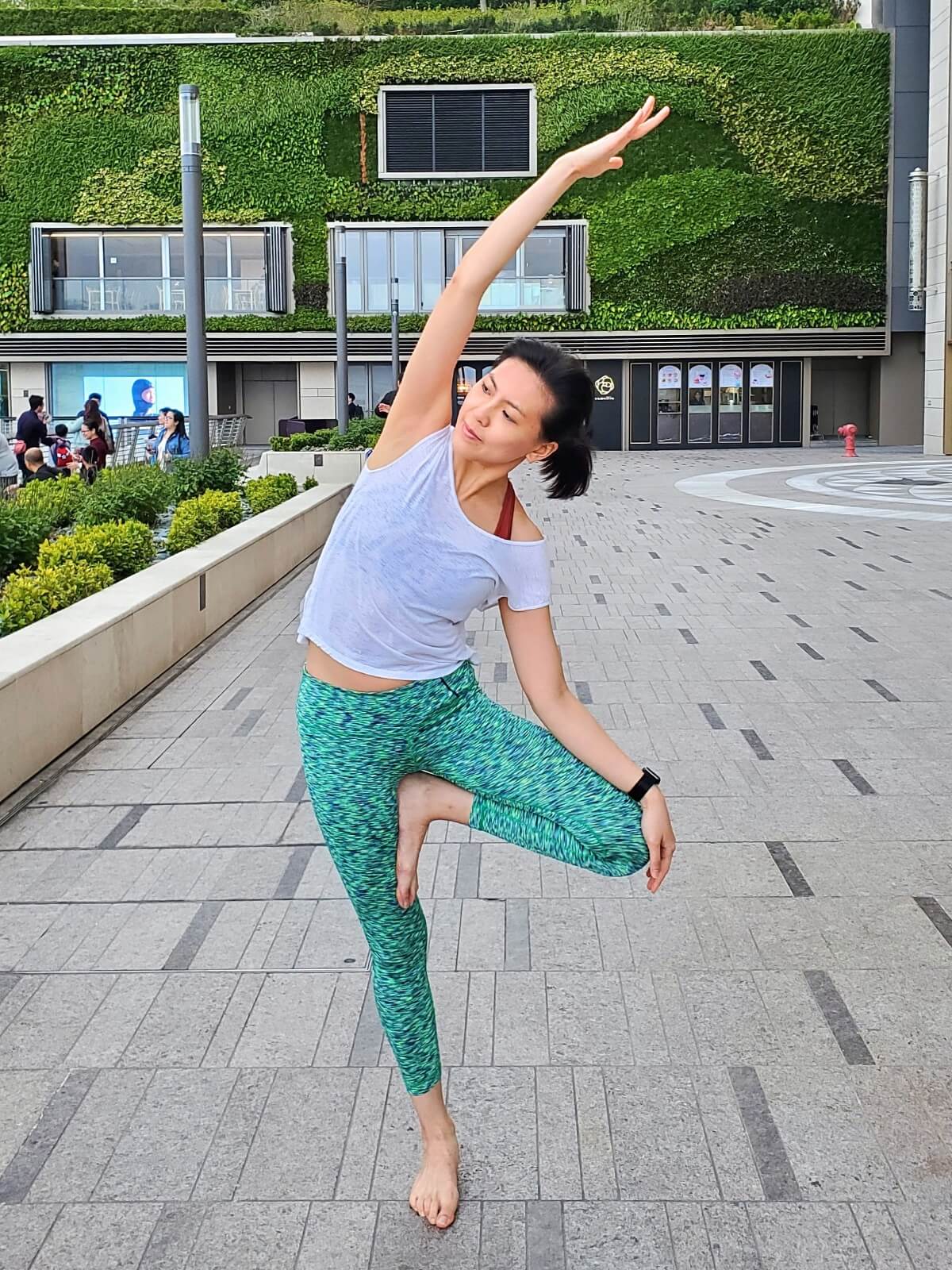 Tina is a cheerful and caring yoga teacher who loves to bring relief and joy to her students. Currently studying her Master's degree in Psychology, she enjoys connecting neuroscience with yoga. She understands the detrimental effect of stress on health and mood not only through her studies, but her former life as an executive recruiter. Yoga's power in stress relief is evident both on paper and in real life. Having experienced that first hand, she is now dedicated to help stress-ridden individuals with yoga.
Comparing with other forms of physical workout, Tina finds the philosophy of yoga so unique and intriguing – no competition, everybody being on their own journey, and the emphasis on soothing the mind and healing the body. She falls in love with yoga ever since she started. The transformation from being a "weak and tight" person to where she is today was beyond her imagination – and she believes that with proper guidance, everyone can enjoy the rewarding yogic journey step by step.
Tina has been a mindful yoga practitioner along the way. She kept a yoga journal which she recorded her body sensations, excitements and difficulties since she was a beginner. As a teacher now, she re-reads her journal from time to time to refresh her memory and be truly empathetic with beginner students. Incorporating her experience in her teaching, she is conscious of the subtle pose variations that suit students with different body conditions and tailors the class based on individual needs.
Tina's classes are designed to build body awareness that encourage students to explore different parts of their body. In her rhythmic Hatha and Vinyasa classes, students learn to strengthen and stretch their bodies, and recognise that there are times to exert efforts and times to fully relax. She also likes to add an element of fun in the class! In Restorative classes, Tina gently guides and assists the students to release tension by performing a series of passive poses. She is experienced in teaching one-on-one private and small group class.